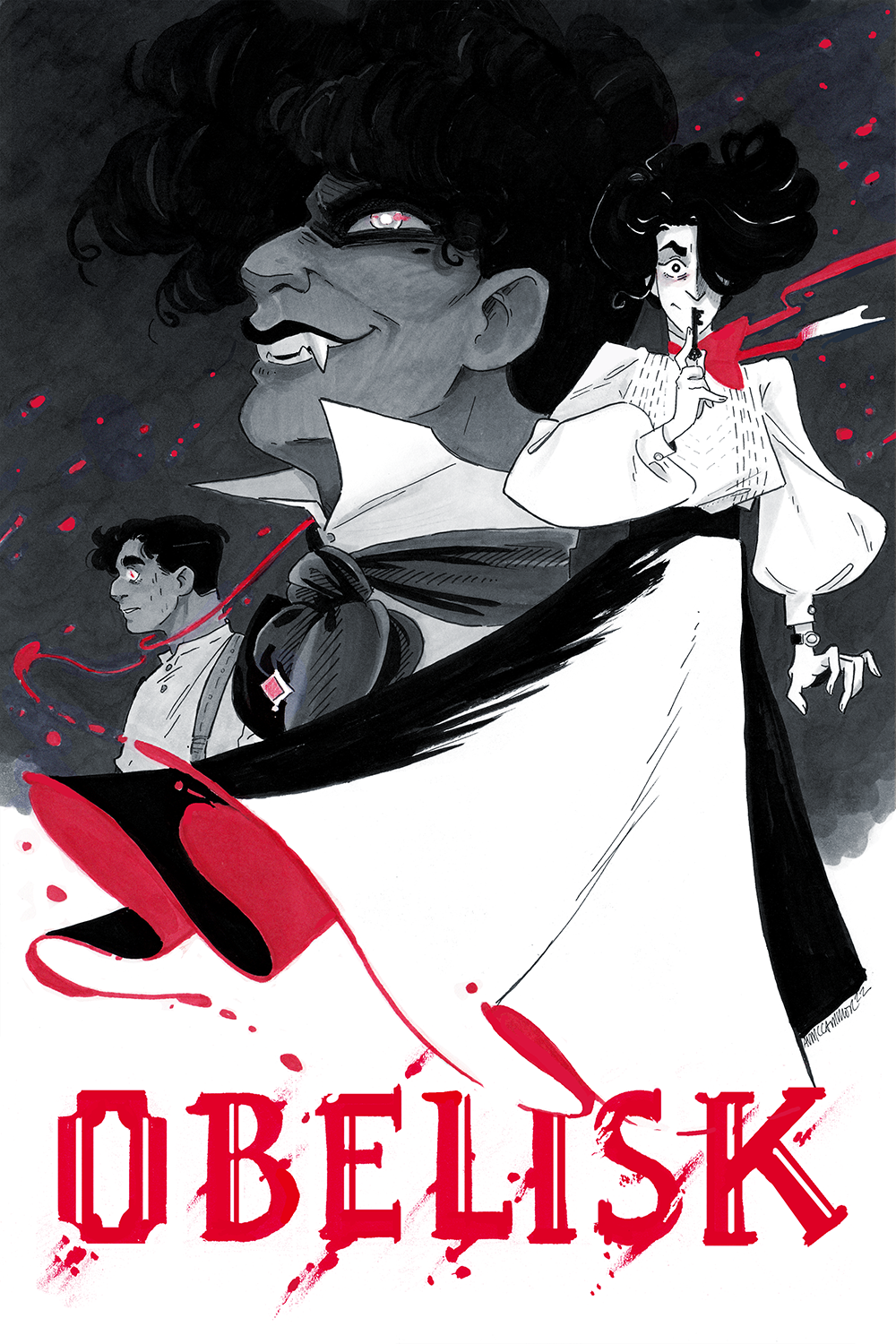 In 1908 Manhattan, a grieving Evelyn Reuter finds companionship with an eccentric, alluring shopkeeper- a woman who has a dark, vampiric secret of her own.
OBELISK is an ongoing serialized webcomic written and drawn by me, and published in collaboration with Hiveworks Comics. 
You can see samples below, or read it as it comes out
here!